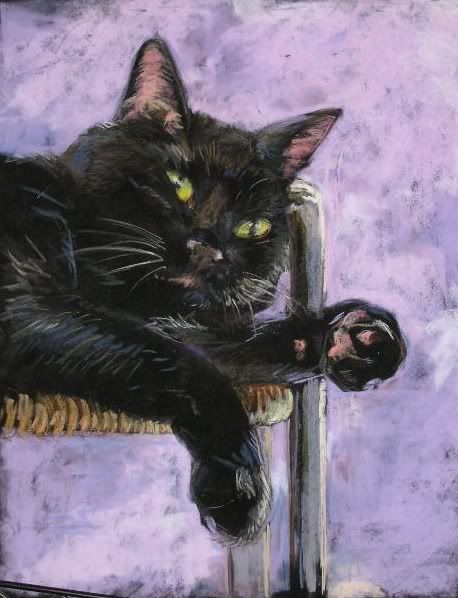 He has a tall baker's rack that he used to camp on the top tier and just wait. Nowadays, it is the middle one and he bats my butt as I walk by.
This painting was a demonstration for the Fountain Hills Art League some years ago. His essence.
My old apartment had a window just the height of the clear table and he would sprawl the whole length of it. This was a photo of the two of us... he was two years old at the time... showing mom how nicely he fit on her new donation to the house.
He owned it... was upset when I would arrange art shows on it: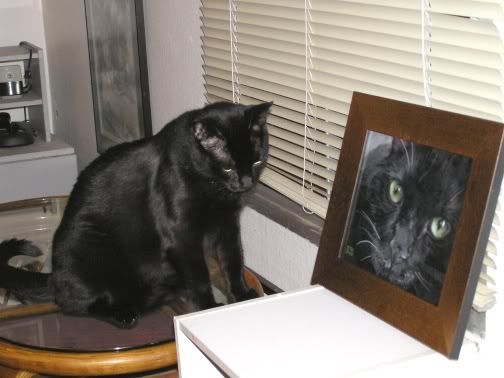 And was never happy to have his nails clipped. Our groomer always tried to trick him but...
(just for scale, that was an 18" Spiderman statue that William Whitaker turned a few of us on to in the early 90's. See below, The Dude was BIG)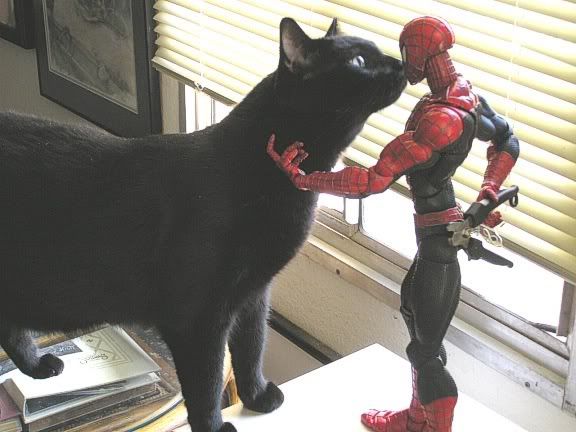 About 2009, he dropped from 18 to 14 pounds. That is when we went to the doc.