This sort of thing went on off and on for about 5 or 6 years. Summer was worst.
The clip is a wonderful 3 AM chat right about the time it occurred to me to bring my camera to the vet!
I have been trying to find the right images to give you the sense of panic when I finally took him in. So I made this before and after. No, the one on the right is not a baby shot. It was two years ago when I started getting better at focusing because I was afraid I would not have him around much longer. 7 years apart: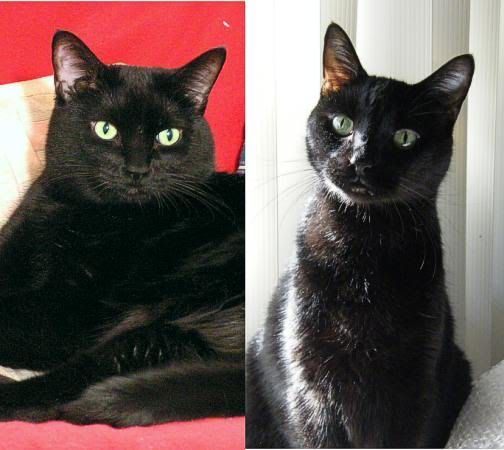 Whether those other trips to the vet should have shown an underlying disease (like hypo?) is really irrelevant because he was otherwise healthy, had a good life and all I could afford was the usual vet stuff.

This time I had a LITTLE help with a raffle prize I had donated to a charity and a CLIENT of my art in the mix. Finally I could get to the bottom of things. It was not a really pretty bottom, but the minute she saw the video she had a much better idea of the tests. She printed the sheets out (including videos which MY guy is now in the mix on YouTube) of the "heebie-jeebies" and sent off his blood to see what else may be the problem.